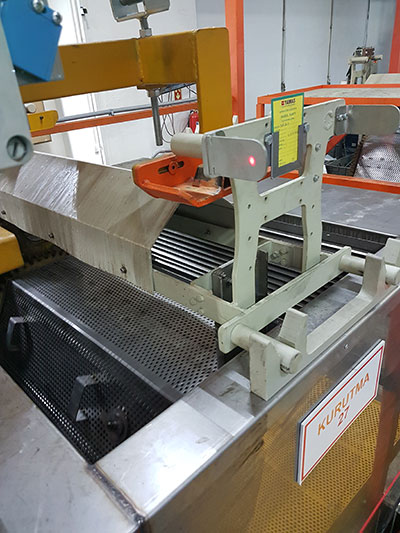 The most important criteria for perfect adhesion is a clean surface.
Surface tension is increased with applying special processes to reach desired level, which increases the adhesion strength of the finished product. All the detail parts to be used within the structure are firstly pre-degreased and ready for surface cleaning. Thus, it is degreased / oil free.
After sandblasting operation, surface area is increased with phosphating. It also protects the part against corrosion before the coating process.
Yamas has modern machinery which consist of different types for degreasing, sanding as well as phosphating. This application line enables pretreatment processes to all sub-components such as plastic, aluminum, steel etc.