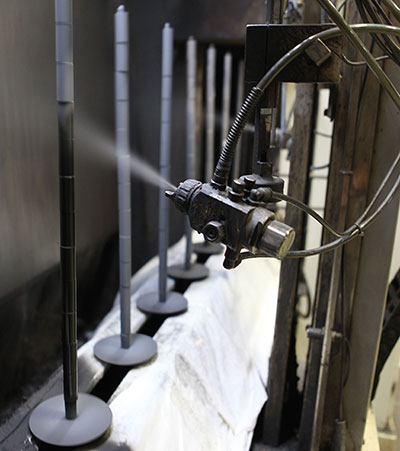 One of the most important pre-vulcanization preparation processes is adhesive application.
Coating thickness and process stability are guaranteed by our fully automatic machines. We can paint part with almost any geometry, in our high-performance automatic machines, with the help of the apparatus we developed.
Paint thickness and adhesive selection are carried out by our expert team during the Project development, according to the type of rubber to be used and the environmental conditions, where the part will be exposed.
Coating process in which bulk materials are sprayed in a rotating drum for completely protected parts.